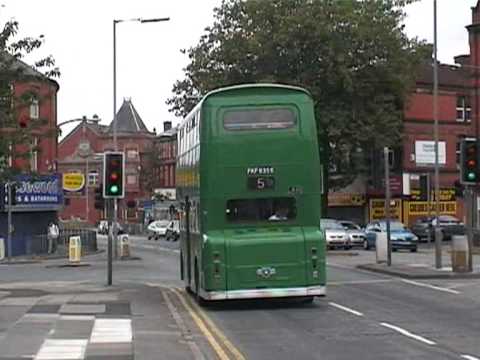 (above: A preserved Liverpool Atlantean L835)
Liverpool City Transport
Bogie streamliner 869 was built at Edge Lane Works in 1936. It ran in the city until 1954 when it was sold with 45 others to Glasgow. Some of these cars were still running in Glasgow in 1960 – three years after trams had stopped in Liverpool. 869 is shown here at Crich.
Tram  245 was not scrapped like the others but kept aside at Edge Lane depot with the intention of putting it on display in a museum. This did not happen and 245 became an exhibit in a storage shed at Bankhall. Not sure what has happened to it now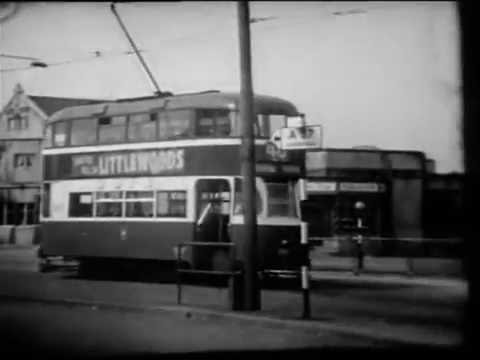 Fleet number E1 was introduced in 1959 and was one of three experimental large capacity double deck buses that Liverpool Corporation had for evaluation in 1959. Extensive observations were carried out on these vehicles; AEC Regent V (E1),
(above: Leyland Atlantean (E1), and AEC Bridgemaste)
(E3), and much valuable operating information was gained. Passengers were asked for their comments
E2 was the most revolutionary of the three experimental buses delivered to Liverpool Corporation as part of its evaluation trials. It was one of the first production Leyland Atlanteans. Leyland was keen to demonstrate E2 capabilities and with the chance of securing a large order that it allowed Liverpool to jump the queue on the delivery waiting list. However the rear-engined Atlantean had first appeared on Merseyside twelve months previously when Wallasey Corporation received amongst the first Atlanteans built.
(above: Leyland Atlantean (E2)
(above AEC Bridgemaster (E3)
A.E.C, who where obviously very eager to gain the subsequent order painted one of its six AEC Bridgemaster demonstrators into full Liverpool Livery and placed the vehicle on loan to the Corporation who numbered it E3, however despite being delivered in December 1958 did not enter service until the 9 th January 1959.
(above: E2 seen next to E1 waiting to be restored)